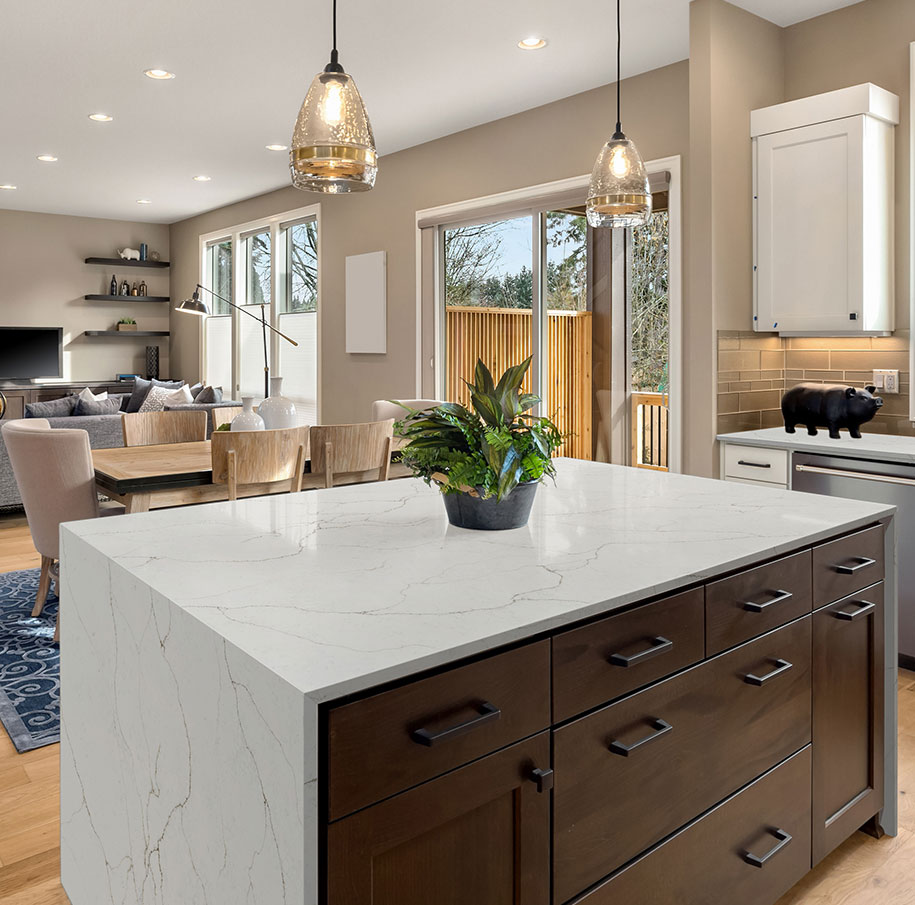 Submit your inquiry online and one of our team members will respond during business hours.
Our Team is available to meet with you Monday – Friday during normal business hours or by appointment.
QUARTZ & GRANITE COUNTERTOPS
Our countertop selections include natural stone slabs such as Granite, Marble, Soapstone and Quartzite, as well as, a variety of engineered products, such as Premium Natural Quartz. Now offering the
newest material for countertop surfaces, Large Format Porcelain Slabs.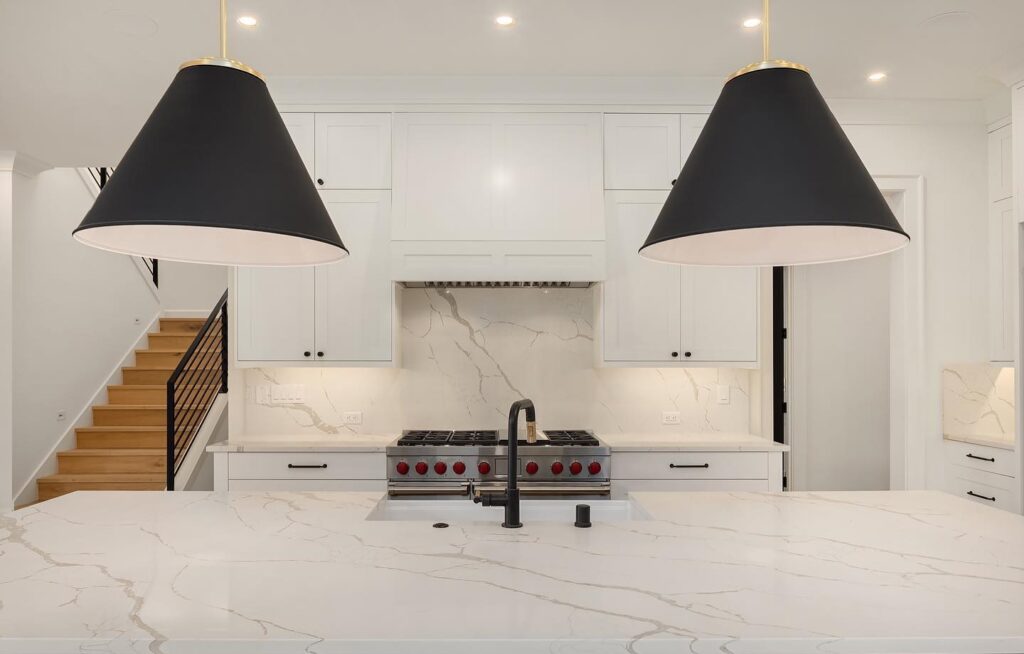 the kitchen's focal point
Kitchen countertops may be the first feature your guests will notice, and holds the potential to enhance its overall beauty. Finding a kitchen countertop option that functions best for your household may require considerations that look beyond just its appearance. Our aim is to make the task of finding the perfect countertop as simple as possible for you, by providing all of the information you need to make the best choice.
Marquina Midnight black quartz from msisurfaces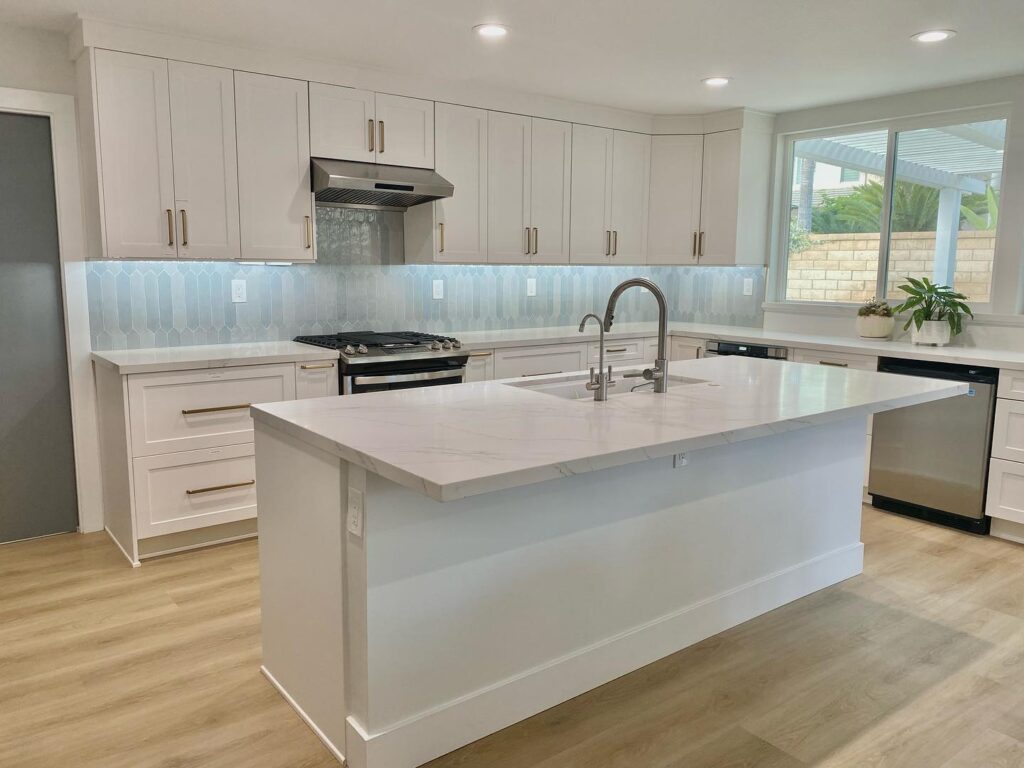 Calacatta Izaro quartz from msisurfaces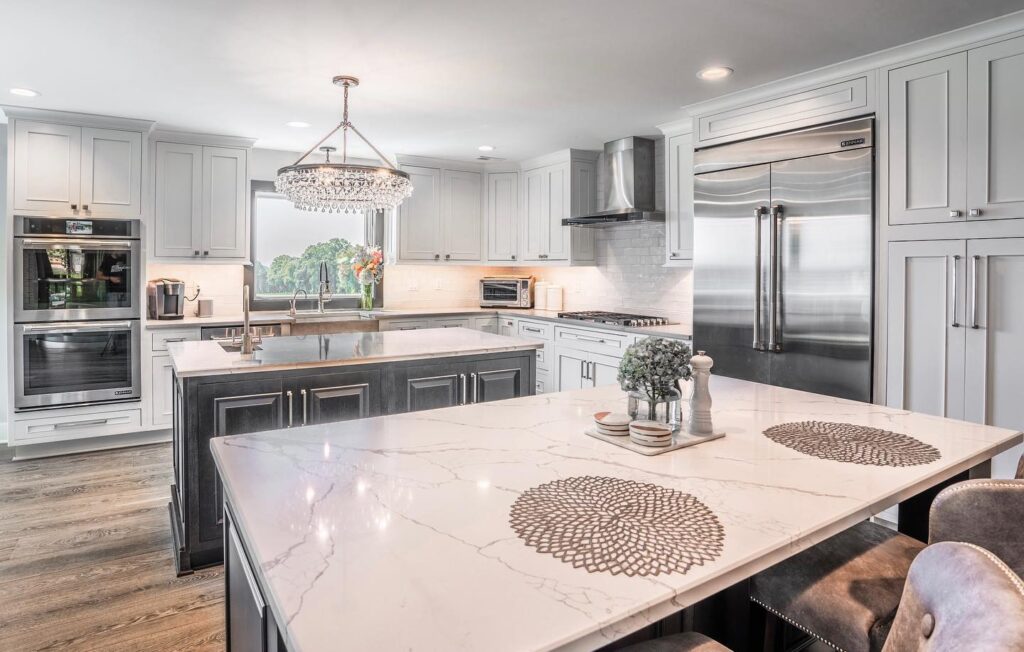 Calacatta Sierra quartz from msisurfaces
Via Lactea granite from msisurfaces
CHOOSE THE BEST COUNTERTOP FOR YOUR SPACE
Selecting a countertop for your kitchen can be an overwhelming endeavor. Our goal is to help guide you through each step of the process to provide the best possible experience as you consider A) different countertop surface options, B) color choices, and C) envision how the backsplash, cabinets, flooring, and countertop selection fit together.